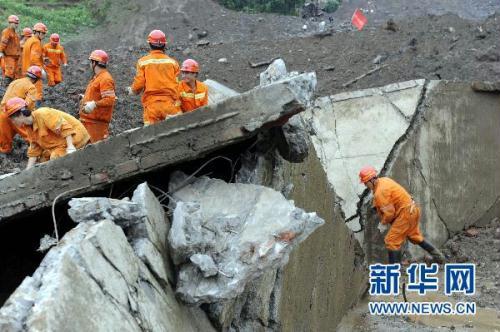 The media through the internet has been playing a negative role against the Chinese. The Pakistanis being homeless is coming up to the news much more often than the Chinese mudslide.
Google News World Section
has posted the mudslide story as their 11th news by rank at the time of writing. I questioned myself the devastation the two natural disasters had produced, one in Pakistan and the other in China.
The
Xinhuanet
news agency released the information that 1,287 were dead from the mudslide. They also claimed that 457 were still missing. I later checked CNN's world, but before even going to the World section, I found the Pakistan's story on the front page which I had not noticed for the Chinese. The title of the story was
Number of Homeless in Pakistan Doubles
. I understand the situations, I understand both of the situations but what I do not understand is, why is the international media playing a lot with the Pakistanis when they could also look upon the Chinese.
The Chinese generosity could be also seen from the flood relief sent to Pakistan by the Chinese, reported by
Xinhuan
. Xinhuan reports that 50 million yuan were donated for the victims of Pakistan, which equals to 7.4 million US dollars. My question to the Pakistanis is, if the Chinese can help when they are also in the need for money and relief, why cannot the Pakistanis? Why cannot Zardari, the president for Pakistan visit the location of the relief camps himself and still want international support at the same time? (This had been reported, one example is
here
.) ABC News reported that:
Government officials have been accused of not doing enough. Pakistani Prime Minister Yousaf Raza Gilani was criticized after he visited a medical camp that was later revealed to be a fake. Gilani passed out relief checks to actors who were hired to play victims for the photo-op shown on national television.
My question towards the Pakistanis who are still asking for money and relief is, how they international community help when you, yourself do not have the courage to go on?
[Image courtesy of News.cn]